Microsoft has released a public beta of Windows Server 8. You can get a free copy from here:
It can't run in most virtual environments, so if you are going to try it out…you will probably need a physical machine.
The first thing I noticed – There is no start menu: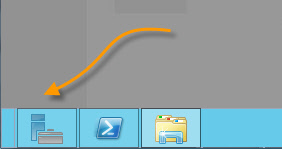 While digging around I found this point very frustrating. I kept clicking that empty space on the far left of the task bar. I can bet if they leave it this way, there will be third party solutions to bring it back 

Because the start menu is missing, everything is accomplished through the server manager. This new interface is quite powerful. How many times have you jumped on a server and need to stop and start a particular service right away?
You can easily drill down to a service just by typing its name: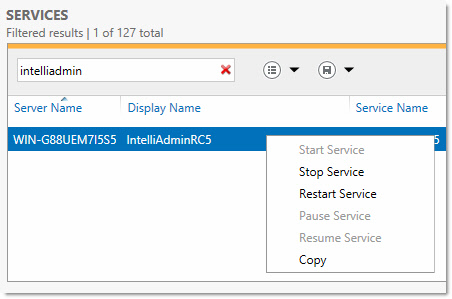 As you can see, I was testing our Remote Control – and thankfully it works perfect under this beta of Windows 8.
There are other dashboard controls just like this for events, performance, rolls and features, and even a best practices analyzer.
All the tools you would use in day to day administration are conveniently located on the tools menu of the server manager: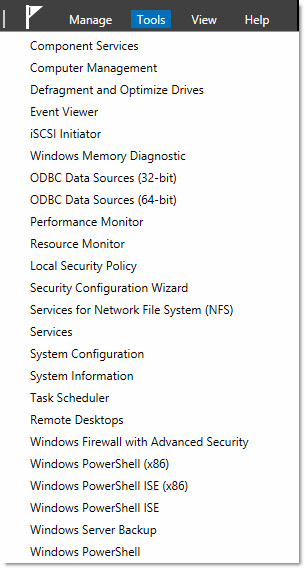 They are making changes to explorer too. Commonly accessed items are available right from the folder view: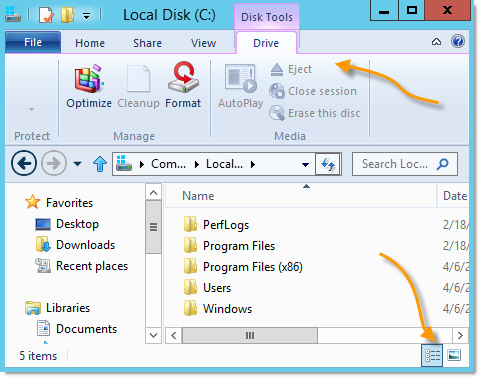 Accessing the properties of a folder can now be done in one click: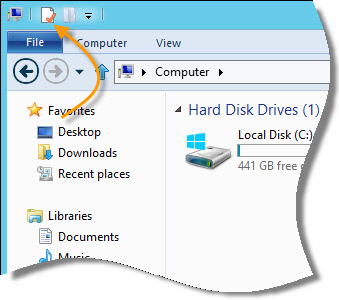 When I first opened task manager I was shocked: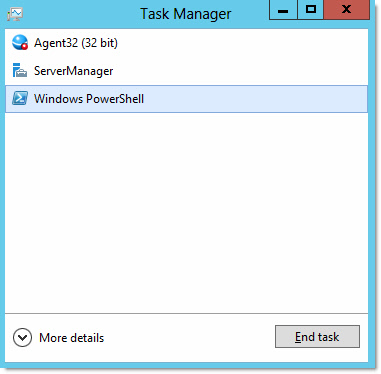 I thought "That's it?" What are they doing?!?
But I was pleasantly surprised when I clicked the "More Details" button: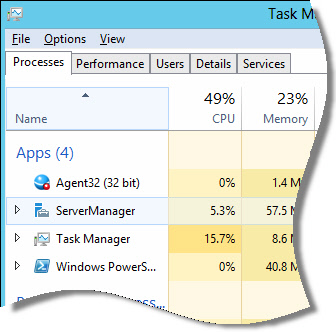 On another tab, they have beautiful performance graphs: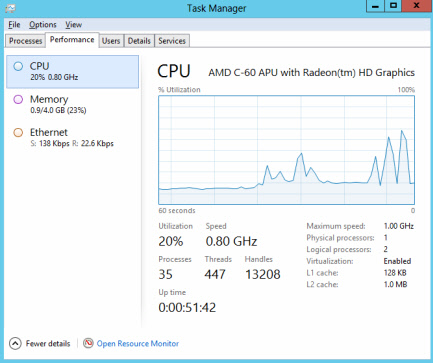 The users tab is great, it shows performance, memory usage by user: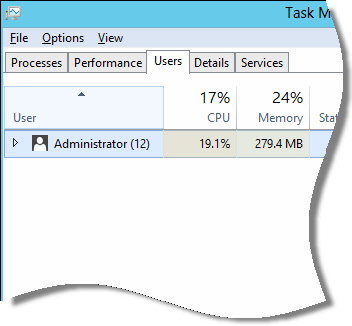 It would really help when you are trying to figure out who is hogging all the resources on the Terminal Server 

I can imagine a lot will change before the final release, but it is worth checking out to see where Microsoft is headed with the next version of Windows.